Freeriding Camp with Czech pro Robin
The majority of winter sports enthusiasts participating in Robin Kaleta Freeride Camps come from the Czech Republic and all share a passion for discovering Hochfügen's off-piste terrain. Robin creates tailored programmes to suit any level of experience. Newcomers to the sport are given a gradual introduction by Robin's professional team to skiing off piste, while experienced freeriders are provided with the opportunity to find the best lines in accordance with their abilities.

Freeride Festival End of March / Beginning April
This season Robin organizes for the first time a Freeride Festival at Hochfügen. From March 31 to April 2nd. Infos and bookings directly at the festivalhomepage.
Born in the Czech Republic
Robin Kalete comes from the Czech Republic and is the founder of freeridecamps.cz and pureheliskiing.com. Be it freeriding, skydiving or base jumping, there's virtually nothing that truly brings Robin to his limits. His heart, however, belongs to freeriding.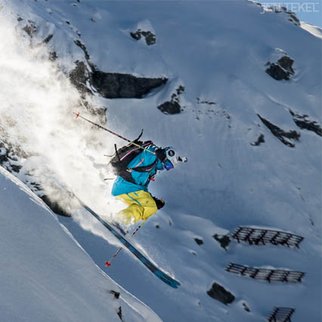 Robin Kaleta about Hochfügen
"Hochfügen is a well-known and popular freeriding spot. The terrain is unbelievably diverse and offers absolutely everything we could wish for, from easy to more exposed lines. With the right level of experience, it is always possible to find untouched slopes after just a short hike, even days after the most recent snow fall. We've been bringing freeriding enthusiasts from the Czech Republic to Hochfügen since 2000."
---